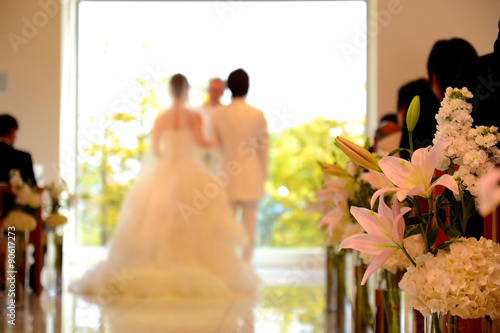 After all efforts and extensive planning of the finer details, like that lovely dress or suit, the best venue, and outlining the guest list, the bride and groom is finally set for the big day. A wedding is a milestone in life which deserves to have each beautiful moment locked in photographs! Whether it's all about you and your partner or you'll be the one handling the camera, these do's and don't of wedding photos can make certain that it will be a well-documented event:
Do's
Get a Good Camera
Some photographers, both newbies and the more seasoned ones, use film cameras for a rich and classic look. If allowed or you prefer, goof around with a selfie stick. If you want to come up with highly detailed photographs and a crisp video footage, get a camera with high-resolution or upgrade to one.
Be Prepared
One thing that's so easy to do yet commonly overlooked is preparing before the wedding day, with memory cards formatted, lenses cleaned, batteries charged and a spare one on hand. Also, during the ceremony, it's advisable to let guests unplug and put away their devices. This is not only to avoid them from playing photographer and end up covering the bride and groom's faces on a professional shot, but allows them to truly witness and appreciate the special occasion.
Get Creative
According to our friends at PhotographyOrangeCounty.net, most people are not happy with run of the mill wedding photos. One way to make your shots or wedding unique is to look for a different perspective and get shots out of the ordinary, like putting the equipment on an accessory pole, or using a very long selfie stick up high. Interestingly, some make use of action cameras on their pets to watch and see later what's been captured by their four-legged friend!
Capture The Small Moments
Signature moments in a wedding are typically the bride and groom's first kiss, first dance, exchanging and wearing the rings, and cutting of the cake. However, there are significant small moments such as the smile of an adorable flower girl, a proud moment between mom and dad of the bride or groom, or maybe even ruling the dance floor, are not to be missed! Pay close attention, for timing is everything, and you only have one chance to get some of the picture-perfect key moments.
Don'ts
Use Too Much Lighting
As much as you can, use lighting sparingly. The couple wants it to be really special, and not feel like they're holding a press conference. Invest in the right equipment that can effectively capture good photos under minimal lighting, and get close-up images without having to get too close and interrupt the wedding activities. Learn to make use of available natural light in the surroundings.
Be Strictly Formal
Wedding albums would normally have formal photos of the ceremony and the party, but don't forget to also include shots that have a more relaxed setting. When posing, keep in mind to be as natural as you can be rather than look stiffly posed and looking like you're very